Snake Map is simply a map of snakes.
It is a visual data map of snakes throughout the world to inform the audience about snakes and the diversity of it.
The poster uses B&W graphics to reduce the confusion and concentrate on the forms of each snake families




.





Web Design for Snake Motion Graphics

This Web is dedicated to reduce the misunderstanding of snakes' body language.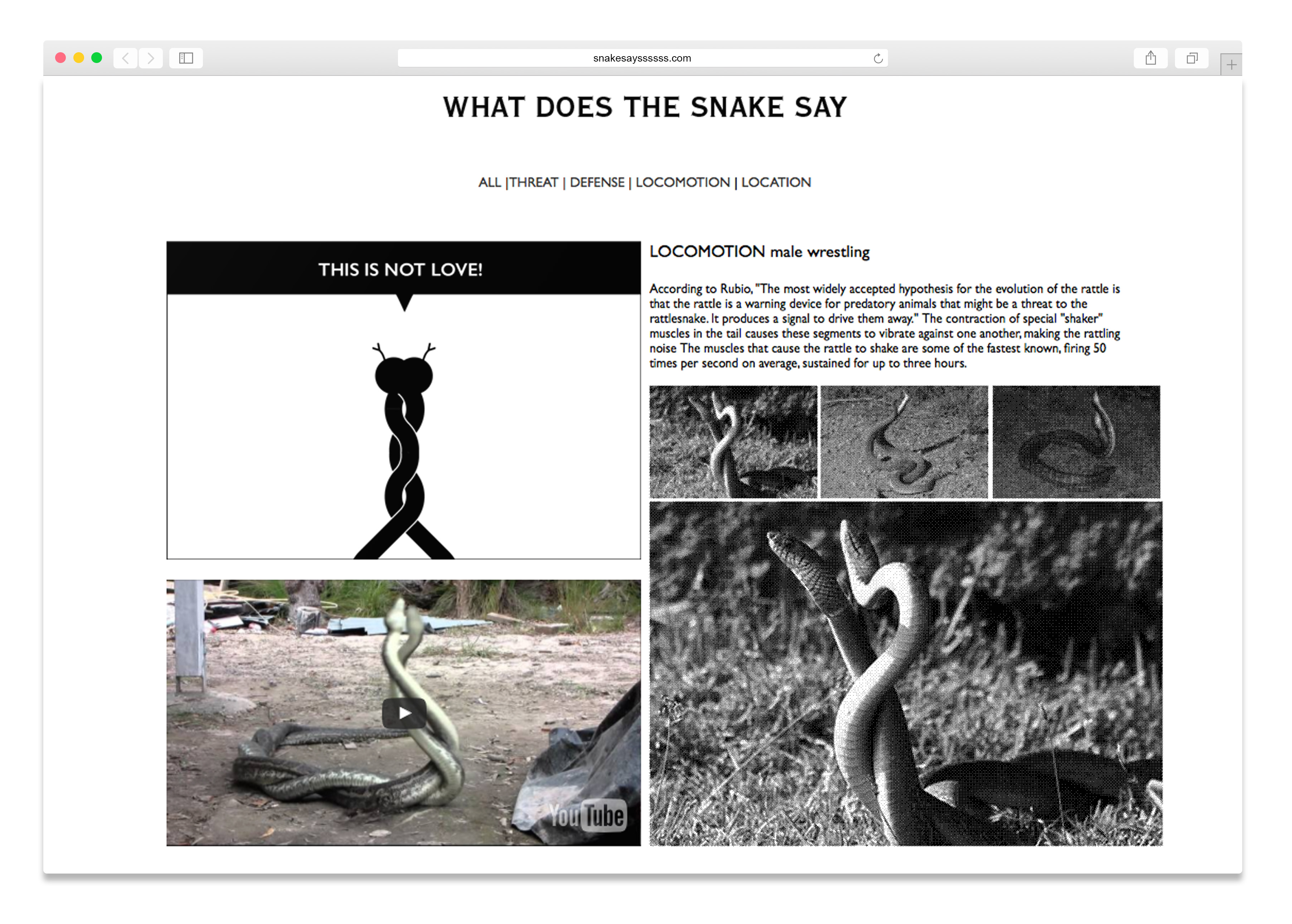 Main Page | Introduces different types of Snakes' Body Language by Motion Loops
Sub Page | Description of each Body Language and reference video link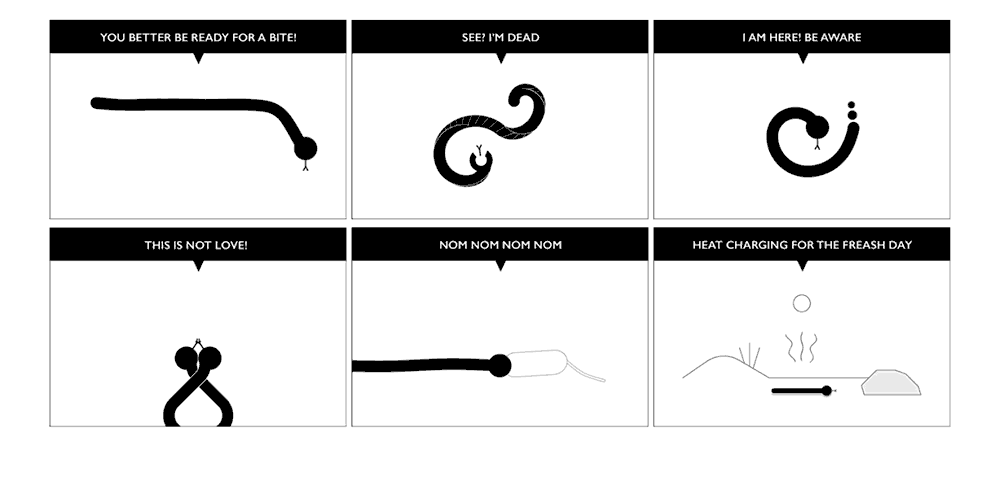 Graphics | Simple Motion Graphics of each snake gestures
Exhibition | SADI, Samsung Art and Design Institute